Saad D. - Experienced Biological and Life Sciences Tutor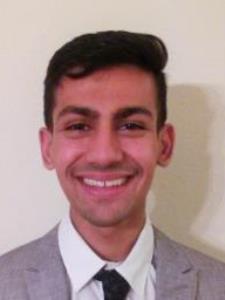 $60 / hr
San Francisco, CA
7 miles Travel Radius

In-person + Online
Hello! I am a cum laude graduate in biochemistry and genetics from Texas A&M University. I am incredibly passionate about the life sciences and spent the last few years doing extensive scientific research at Texas A&M, Texas Tech and most recently in San Francisco. During my undergraduate years, I helped my peers with studying as well as tutoring for college students.

As a tutor, I specialize in the natural sciences. But if you ever need additional help in the physical sciences, I am more t...
Reviews
Saad was wonderful with my son in Biology. My son understood his explanations and Saad knew his subject very well.
- Jean M. from San Francisco, CA
I was on an intense decline tonight and really struggling with Genetics. Saad was knowledgable, patient and helpful. I highly recommend his services and will likely be using him in the future. He was also excellent with scheduling on very short notice. Thanks again Saad!
- Holly G. from Phoenix, AZ
Search More Tutors in the AAU Area