College Roommates: I'm Living with WHO?
The concept of living with a complete stranger is absolutely mind-boggling. But alas, that is the case for millions of incoming college freshmen. Unless you reach out to them on any social media platforms before the school year starts (like I did), you have no idea what your college roommate will be like. You do not know if they are a night owl, if they snore, or how noisy they are. The only occasions I have had where I share a room with someone was either on vacation or at a summer camp and that at most only twice a year and for a maximum of two weeks. Incoming freshmen are about to go two and a half months with sharing a room with someone before they go home for their first break in the school year.
The key to finding or being a good college roommate is the same for any companion; find things you have in common. It will give you plenty of conversation starters, as well as things to do outside of class, whether it be a TV show, a movie, a game, etc.
Now, if you do come across something your roommate does that bothers you, all you need to do is calmly discuss it with him or her and come to a compromise (you know, the exact opposite of what you do with your siblings). You may find it difficult because there are no parents around to act as a referee. The closest thing you can find to a referee at your college dorm will be a resident assistant (RA), which is a trained peer leader who supervises those living in a residence hall or group housing facility. For example, if the issue is specifically keeping you up at night, you could suggest headphones, dimming the brightness, or ending whatever it is at an earlier time. It also helps to know about any personal issues your roommate may have, whether it be allergies, personal space, touchy discussion topics, etc.
Unless you are going to college with someone you already know, your roommate will most likely be your first friend at college. And, if you two just happen to hit it off, your roommate for your entire time at college. No matter what, it is essential that you at least get along with your roommate so that you can avoid ten months of awkward silence in your dorm. You do not have to become the best of friends, you just have to avoid becoming mortal enemies. You should also know that your roommate does not have to be the only person you socialize with at college. You can still make plenty of other friends with the people in your classes, clubs, and other occasions where you meet with other students.
If you do happen to stumble across an issue, address it immediately to avoid any extreme conflict. This will help your roommate be aware of things they would otherwise not know. It will also prevent numerous problems from piling up on each other.
Luckily for my sophomore year, I was able to choose my roommate. The process involved me reviewing the descriptions of applicants on Facebook, which prevented me from making a blind selection I would regret later on (like I did in my freshman year). My sophomore roommate is very polite, intelligent, and we share a few interests as well.
You cannot avoid having a college roommate. It goes along with having to purchase unreasonably expensive textbooks, losing your student ID tag at least once, and running out of spending money. But, if you handle it professionally, you have nothing to worry about. And if all else fails, you can always invest in some good headphones (Amazon Prime, anyone?).
Looking for a roommate? Try Roomsurf College Roommate Matching
Discuss This Article
Recent AAU Classifieds
26 Photos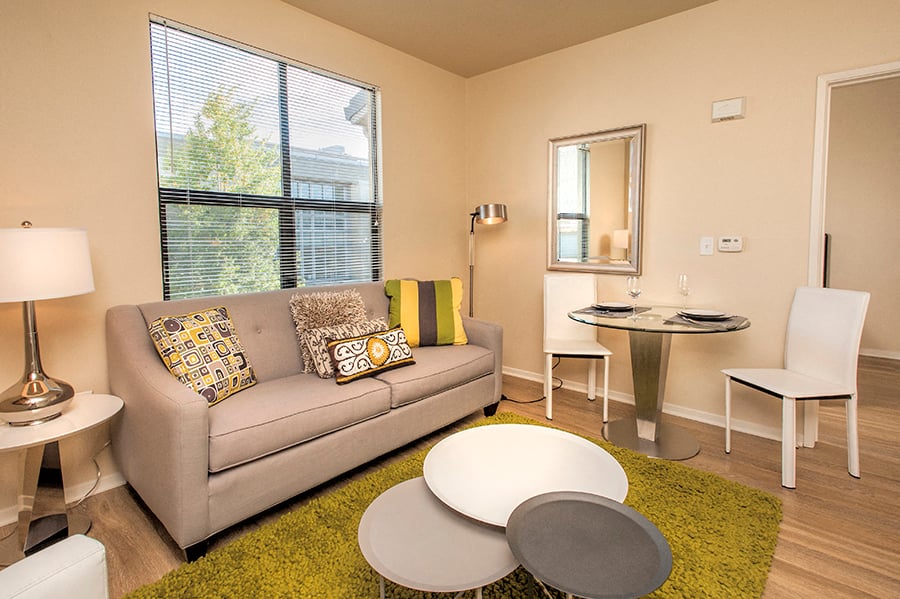 1 Photo
1 Photo
Get Top Stories Delivered Weekly